For all new to Hot Tub world it can be a very confusing time with so much conflicting information supplied. Below we address the difference between plug and play and 32 amp hot tubs.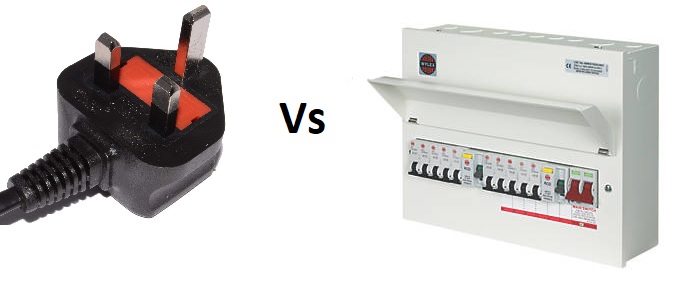 Electrics
The 13 amp plug and play hot tubs can be plugged directly into an outdoor RCD protected socket and as most households already have these in place there is no expense required for an electrician, whereas 32 amp hot tubs will require its own dedicated feed and needs to be installed by a fully qualified electrician with certification in order to meet building regulations.

Heater
A 2kw heater will be fitted to a 13 amp hot tub, the difference between the 32 amp version is when the jets are running the heater will automatically turn off. 32 amp hot tubs will be fitted with a 3kw heater and the heater can remain on whilst the jets are running, you can adjust these settings and change it so the heater turns of when jets are running if you wanted.

Pumps
13 amp hot tubs will have either a one pump two speed system or one pump with a circulation pump, which means there will be less power supplied to the jets than a 32 amp hot tub. 13amp hot tubs still have the performance to provide a relaxing massage and with features such as diverters you can divert the power to a given seat to provide a more powerful massage, ensure your air valves are open to provide intensity. 32 amp hot tubs are fitted with more pumps, with some models having as many as five pumps to provide a more powerful experience to a massage.

Jets
13amp hot tubs generally have less jets due to the power supply and the number of pumps than the 32 amp hot tubs, which will have more jets. It is important to remember that the more jets the more spread there will be over the jets, however, most hot tubs are fitted with diverters which can divert power to specific seats, air valves which add air into the water to intensify the experience and larger rotating jets which can be turn off to provide more power to the other jets.

Price
13 amp hot tubs will have less components then the larger 32 amp models which ultimately means the price of the hot tub will less than the 32 amp hot tubs.

OVERVIEW
Component
13 amp
32 amp
Heater
2kw
3kw
Pumps
1 x 2hp 2 speed pump or
1 x 3hp pump with circulation pump
Can be fitted with more pumps

Jets
Less Jets
More Jets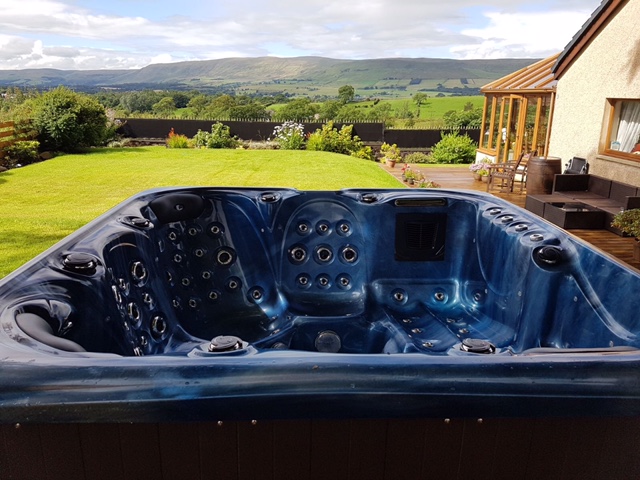 Visit our website and compare the range and the componets by viewing the techinical specifications page on each of the Hot Tubs -

www.combinedshipping.co.uk