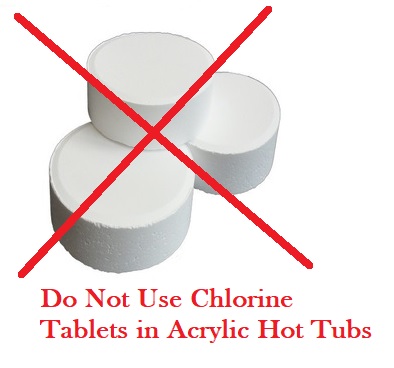 Chlorine tablets regardless of the brand, contains a chemical called Trichlor (Trichloroisocyanuric Acid) which is highly corrosive and when used in an acrylic hot tub, they can cause severe damage to the shell and its components.
They WILL cause the shell to fade
They WILL cause surface bubbles on the acrylic
They WILL cause pump and heater seals to fail
They WILL invalidate your warranty
Should you wish to use a sanitiser in a tablet format, we recommend using bromine tablets with a feeder.
The use of Chlorine tablets is highly obvious and if they have been used, you will invalidate your warranty.